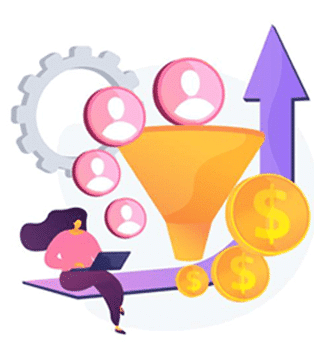 If you're looking to redesign your online store, Webtomix's Magento ecommerce design services can help you achieve your goals. Our developers and UI/UX designers have the expertise to customize your store with themes and extensions from the Magento community, resulting in a visually stunning and easy-to-use interface. Hire a dedicated Magento developer from Webtomix and let our certified experts engage more users with a sleek and user-friendly design, leading to increased sales for your business.
At Webtomix, we prioritize our clients and their unique perspectives throughout the design process. Our user-centered approach ensures that we create cohesive designs that meet the needs and desires of our clients. By indexing our clients in our methodological mirror, we can deliver end results that exceed their expectations.
In addition, our developers conduct thorough research and planning to create assumptions that are well-informed and data-driven. By using creative concepts in our user interface designs, we can provide predictable outcomes for your Magento ecommerce design needs. Trust Webtomix to provide you with the best possible service and help your online store succeed.