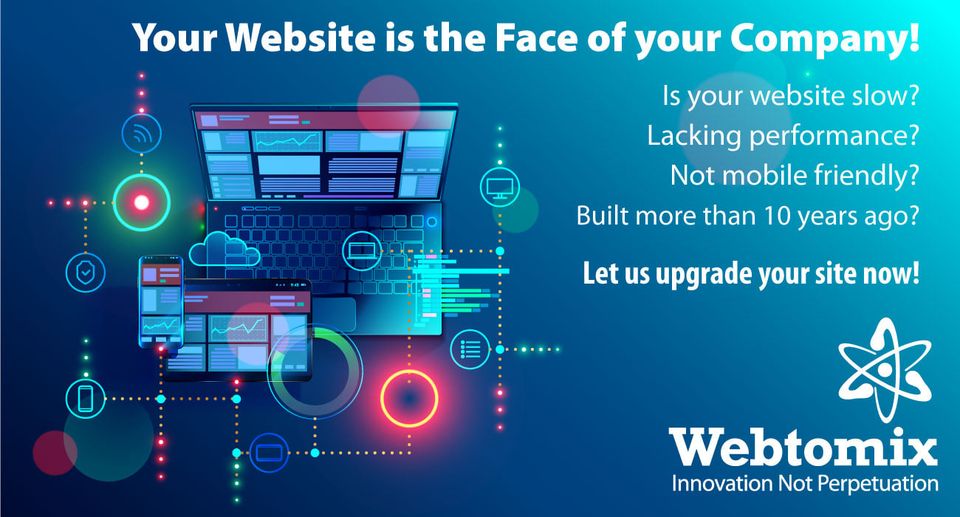 In today's economy a website gives credibility to your company. Dollar for dollar, a website is the most cost effective way to promote and advertise your business.
Each website Webtomix creates stands out from the millions of websites on the Internet today. The websites we design are not only exceedingly functional, but fun and interactive for your visitor.
"A well designed website is like a putting up a billboard, expanding your retail space,
or placing a radio add that requires only a minimum of maintenance and costs just
pennies on the dollar. "
Easy to Maintain
Our hosting plans include all ongoing updates and upgrades. This means that your site will run like a well oiled machine. We even include offsite site backups to protect your information.
Easy to Edit
Our sites include a comprehensive backend editing system that makes it easy to make changes.
Let's say you don't have the time or maybe you're simply too busy to dig into the software. No Problem! Just send over the changes and we would be more than happy to get them done for you.
Make A Statement
Get a site with a feel that you love. We take the time to bring your ideas alive. Better yet we can change your site to evolve with your changing needs. Red white and green for Christmas? Superbowl themed for a special event? You get the idea. Change your site and update your content to fit the occasion.